Satellites observing Earth provide a clear picture of changes across the entire planet. They provide regular, accurate measurements, including of areas that are difficult to reach such as the polar regions.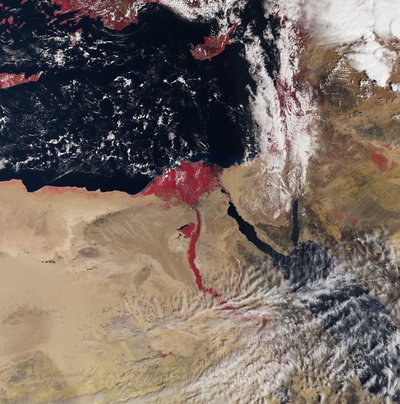 Earth observation satellites have unique abilities and benefits:
Wide area observation capability: a single instrument on a polar orbiting satellite can observe the entire Earth on a daily basis, while instruments on geostationary satellites continuously monitor the diurnal cycle of the disk of Earth below them. Together the polar and geostationary environmental satellites maintain a constant watch on the entire globe.
Unintrusive observations allowing collection of data to take place without compromising national sovereignty.
Uniformity of observations across borders.
Rapid measurement capability: images of remote and inhospitable areas can be downloaded within a few hours of capture, important for development of climate hazard early warning systems or weather forecasting.
Continuity: missions are designed to carry sensors carried by earlier missions, to assist with long time series of data suitable for climate studies.
Monitoring climate from Space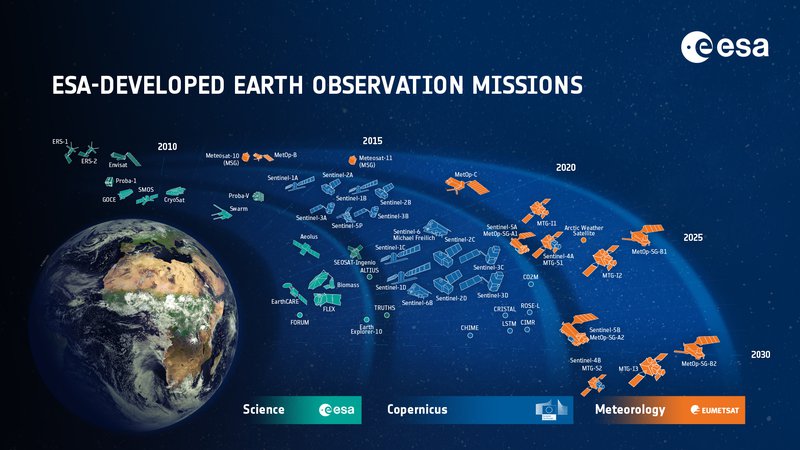 Although satellites are excellent in providing global and repetitive information on key climate components, they have finite lifespans - from a few years to over a decade - and there can be gaps between missions.
To produce data sets of sufficient length, normally 30 years or more, that allow scientists to identify a change from natural climate system variability, the Climate Change Initiative programme of the European Space Agency (ESA) merges data from multiple archived and ongoing currently operating satellite missions.
Using data from archived missions, ESA Earth Explorers, the Copernicus Sentinel constellation and third-parties the Climate Change Initiative generate continuous consistent and global data records for key aspects of the climate. Known as Essential Climate Variables (ECVs) these records provide the empirical evidence needed to advance scientific understanding of the climate and address the impacts of a changing world.